#ThinkingOfYou
Most File Sync and Share Platforms are not #ThinkingofYou
We came across an April announcement in Forbes, that a file sharing service known for giving only businesses a platform to share files, was recently acquired by Blackberry. Blackberry was once known as the go to mobile device for business executives. This merger is clearly a strategy to satisfy and win back those lost enterprise customers.
This news highlights just one of the many initiatives taken to use file sharing platforms as a way to protect sensitive internal business information. However, it seems that many of these platforms are forgetting about you, the everyday individual.  When you're home or out and about, instances may occur when you would need to send a document with personal information, or share a music/art file that you've created.  Any of these files you decide to share has value.  If someone obtained these files without your permission it could result in identify theft or a loss of income. If file sharing platforms don't make file protection a priority for everyday Internet users they will definitely be missing the mark.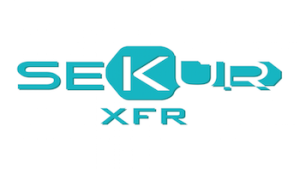 The SeKur XFR file sharing platform has been designed to give the everyday Internet user enterprise level security. The privacy of all your files will protected, including (but not limited to) MS Office, PDF, audio, video and more.
So don't feel dismayed; be optimistic. Because now you know who is #thinkingofyou!